We are thrilled to introduce the newest member of our National Youth Advisory Panel. To read more about this panel and its mandate, click here.
Lena Faust, 25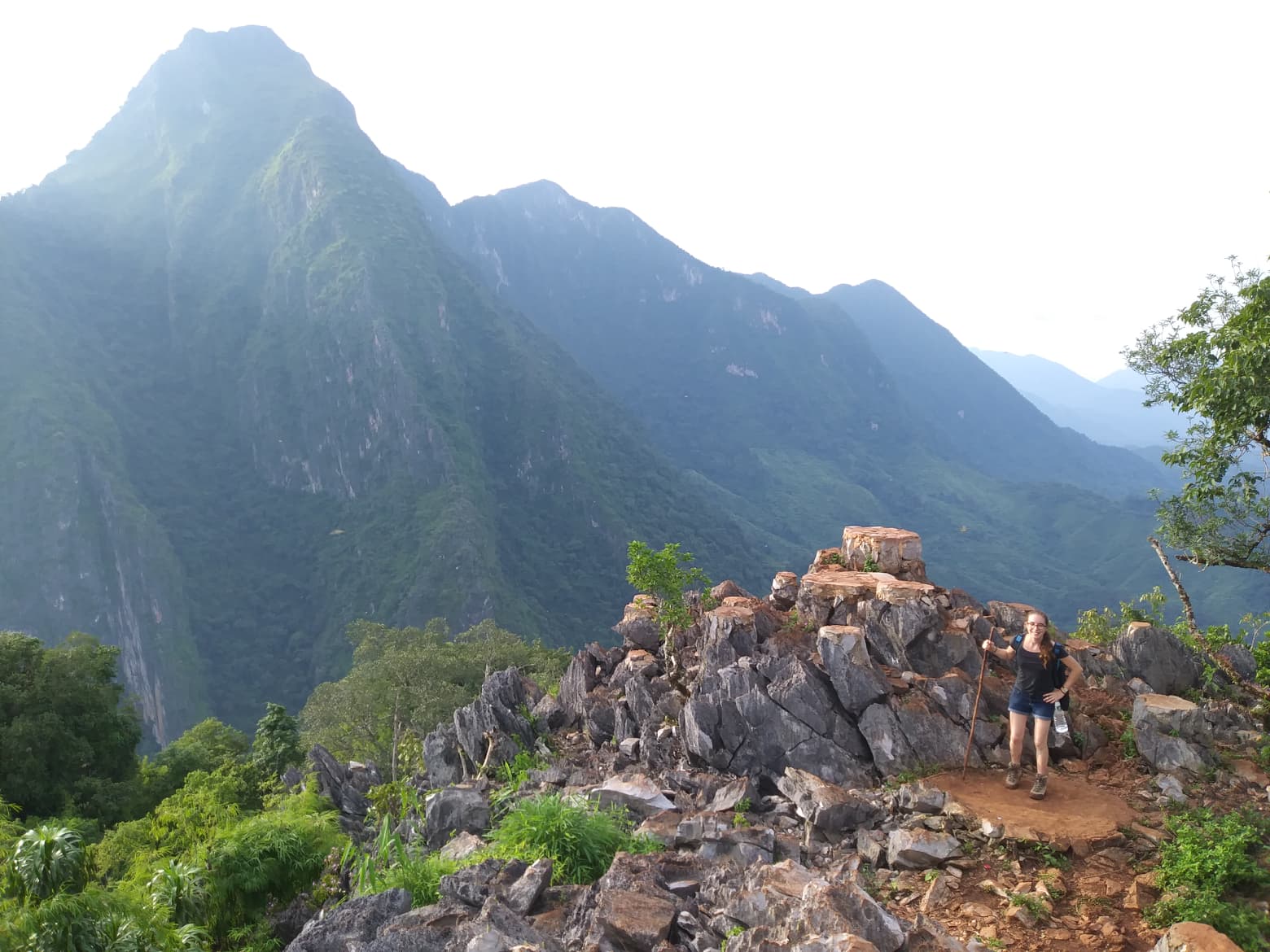 WHAT ARE YOU STUDYING AND/OR WHAT ARE YOUR PROFESSIONAL AMBITIONS?
I am a Ph.D. student at McGill University and the McGill International Tuberculosis Centre. My research interests are in the area of infectious disease epidemiology, and my doctoral work will focus on tuberculosis (TB). TB is a disease I am particularly passionate about, as it is responsible for more deaths globally than any other infectious disease today, and its persistence underlines the deplorable disparities in health that we continue to see. I hope to continue working in this area, with the goal of producing research that facilitates evidence-based policymaking for infectious disease control and prevention.
WHAT ARE YOUR PASSIONS, INTERESTS, AND HOBBIES?
I love spending time outdoors, and particularly enjoy hiking, skiing and scuba diving. I am also happy to say that I am currently training for my first half-marathon, which I will be running on September 22, 2019, in support of the Canadian Cerebral Palsy Registry.
CAN YOU TELL US ABOUT YOUR EXPERIENCE WITH BRAIN-BASED DEVELOPMENTAL DISABILITIES?
I have mild spastic cerebral palsy (CP). From struggling with walking stairs to now being able to enjoy skiing and training for a half-marathon, I have to say that my experience with this condition has been that I have come to see it not as a weakness but as a testament to the importance of determination, and above all as a motivation to always continue pushing my own limits. This is a perspective that I have since tried to apply as much as possible not only in terms of physical activities, but also in my academic pursuits.
WHY DID YOU WANT TO GET INVOLVED WITH CHILD-BRIGHT?
I consider the involvement of patients in shaping research priorities and the manner in which research is conducted as crucial to ensuring that patients actually benefit as much as possible from it. I think this is particularly important in the case of conditions such as cerebral palsy and other brain-based disabilities, which have a wide range of manifestations, meaning that patients have a variety of differing challenges, and in turn benefit from different types of interventions. I was therefore extremely glad to hear about the level of patient-centered work being done at CHILD-BRIGHT and was enthusiastic to get involved.
WHAT ARE YOUR HOPES FOR THE NATIONAL YOUTH ADVISORY PANEL?
By bringing together a diverse group of young adults with brain-based developmental disabilities, I hope that the panel will become a valuable platform that helps shape the research process in this field. I am immensely grateful for the support I have received in different ways throughout my life to help me achieve my goals—with, and despite—my disability, and it is therefore my hope that the input of the panel can contribute to give children with brain-based developmental disabilities not only an improved quality of life, but also the support that best allows them to reach their personal goals.